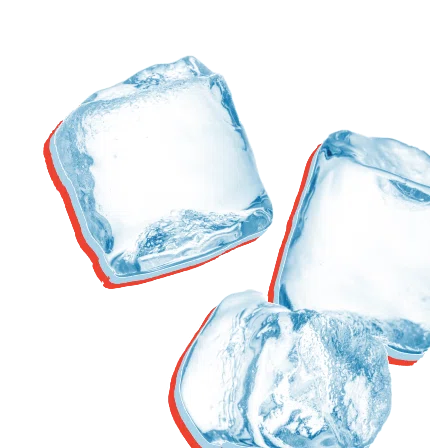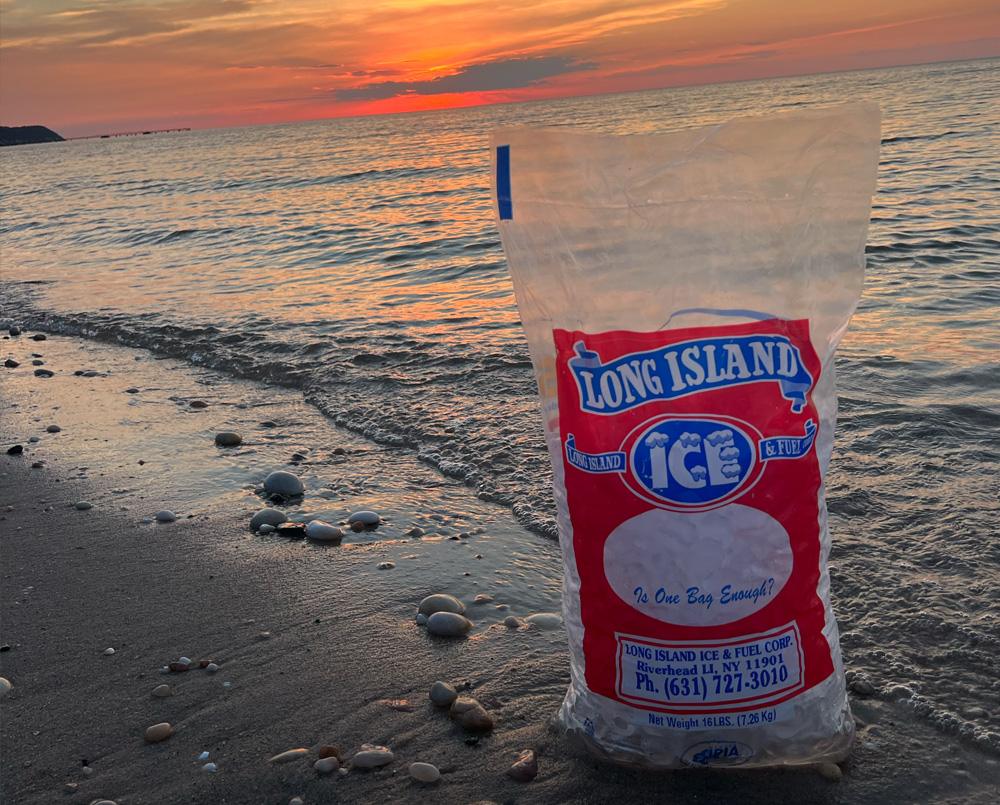 Ice Delivery Orders Across Long Island
At Long Island Ice & Fuel, we understand the importance of having a reliable and convenient source of ice for various needs. Whether you're a retail or commercial establishment looking for a reliable ice supplier, an event planner seeking to enhance your catering service, or a homeowner looking for convenient ice delivery for personal use, we've got you covered. With our commitment to quality, punctuality, and customer satisfaction, we ensure that you always have ice when you need it most.
Contact us today and experience the convenience and reliability of our ice delivery services.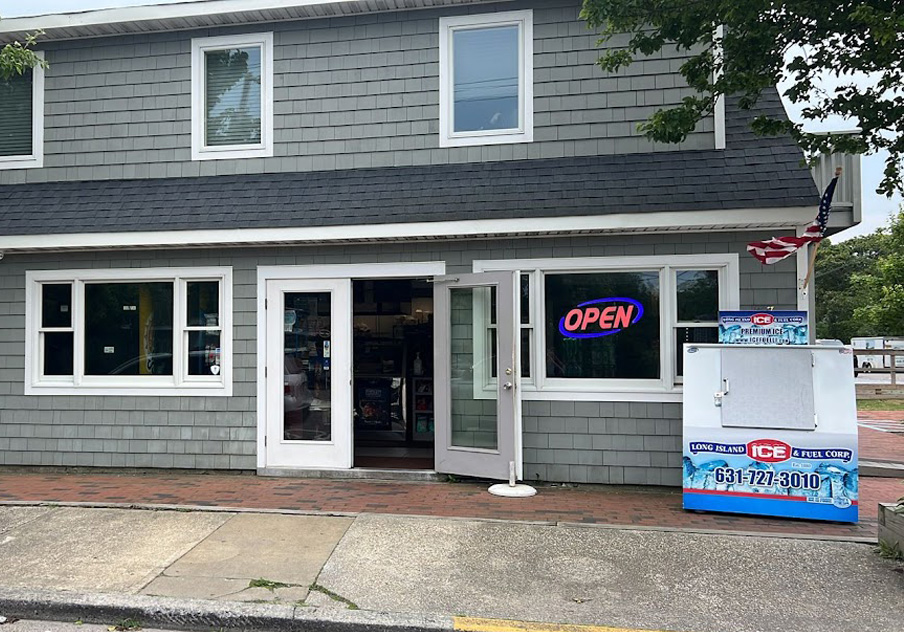 Ice Delivery Services for Retail & Commercial
From grocery stores to vineyards, restaurants, and beyond, Long Island Ice is committed to providing your business with the highest quality, food-grade, safely packaged ice products. We personalize your ice program, working directly with you to determine the best product mix and ice merchandiser size for your specific needs. Our automatic delivery schedule, based on your sales volume, guarantees a steady supply of ice so your business operations run smoothly without interruptions. With our unwavering commitment to quality and punctuality, we ensure that you'll never run out of ice, allowing you to focus on serving your customers.
Let Long Island Ice remove all uncertainty around your ice supply; to start your seamless ice delivery experience, please call our office today.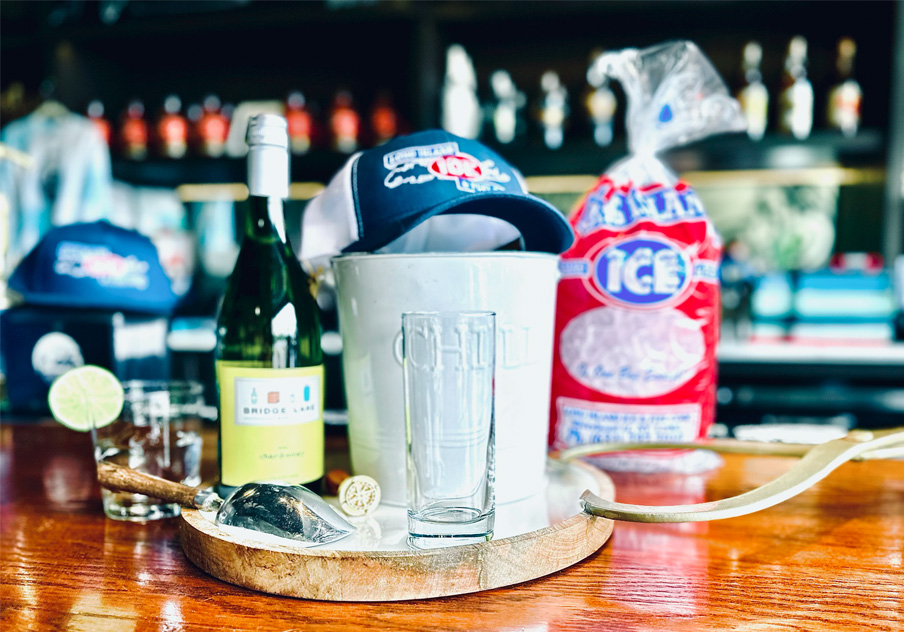 Ice Delivery Services for Catering & Events
For nearly 150 years, Long Island Ice has been the trusted provider of top-quality, food-grade packaged ice for events across Long Island and the New York Metropolitan area. We understand that every detail matters when it comes to catering and events. That's why we offer a comprehensive ice logistics service, delivering directly to your event location and providing frozen storage solutions tailored to events of all sizes. Our diverse range of frozen storage options includes highly efficient bins that don't require electricity, as well as freezers and truck rentals. To ensure smooth operations, we kindly ask for 1-2 weeks' notice for frozen storage arrangements.
With Long Island Ice handling your ice needs, you can focus on what truly matters – making your event a success. Let us take the stress out of your ice supply logistics. Contact us today to get started.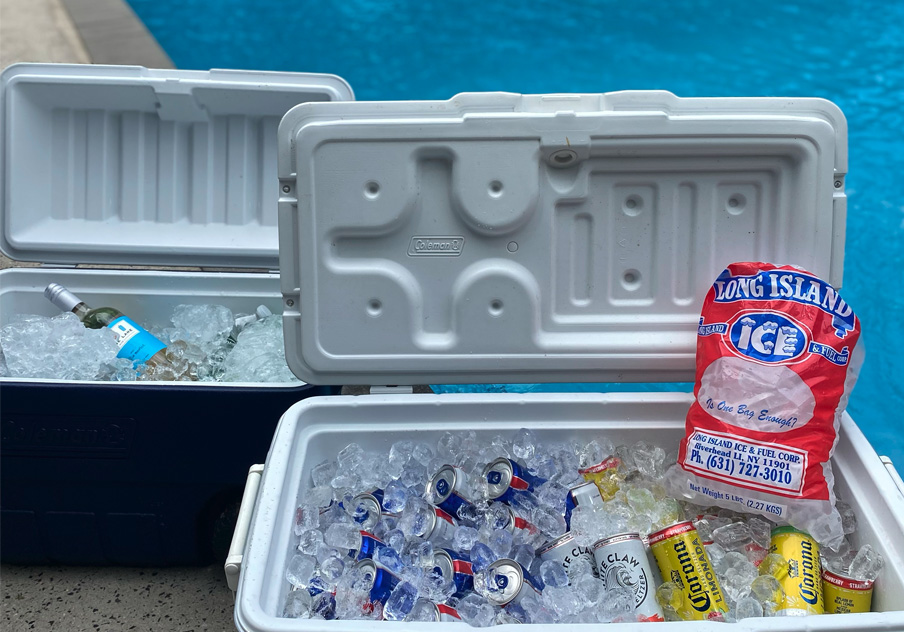 Ice Delivery Services for Residential & Personal Use
Whether you're hosting a backyard gathering or need a regular supply of ice for personal use, say goodbye to the inconvenience of running to the store for bags of ice. Long Island Ice offers the ultimate convenience of delivering ice directly to your doorstep. We cater to all your ice needs, ensuring you never run out during those crucial moments. Please note that minimum delivery quantities and delivery fees apply.
With Long Island Ice, enjoy the comfort of having ice delivered right to you, giving you more time to focus on what truly matters – creating memorable experiences. Contact us today to start enjoying this convenience.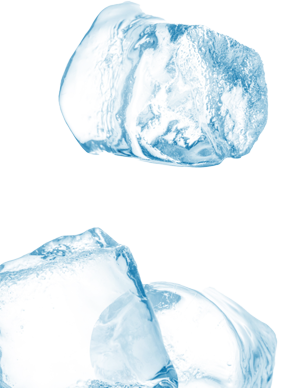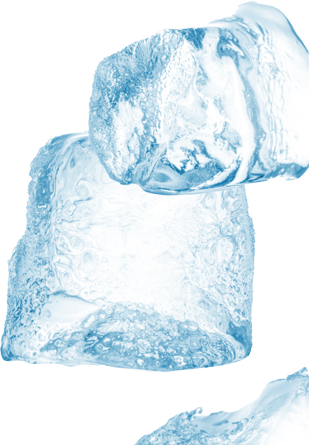 Beverage Distributors
7-11 Convenience Stores
Convenience Stores
Gas Stations
Grocery Stores
Bakeries
Hotels
Delis
Vineyards
Bars and Restaurants
Movie Sets
U.S. Golf Open
Long Island Balloon Festival
Suffolk County Fair
Concrete Icing
Concerts
Residential and Commercial
Industrial
Please enter the number of guests:
Amount of ice needed in lbs:
Amount of bags needed (40lbs)
Are you trying to determine how much ice you will need for your next event? Our convenient ice calculator lets you efficiently estimate the amount so your ice delivery order can be perfectly tailored to your needs. Say goodbye to the guesswork and ensure that your guests stay refreshed throughout your get-together!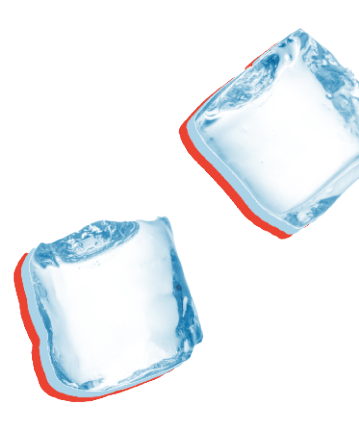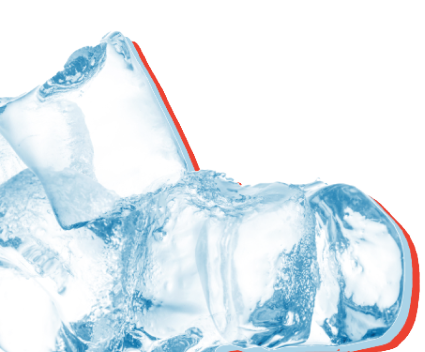 Frequently Asked Questions